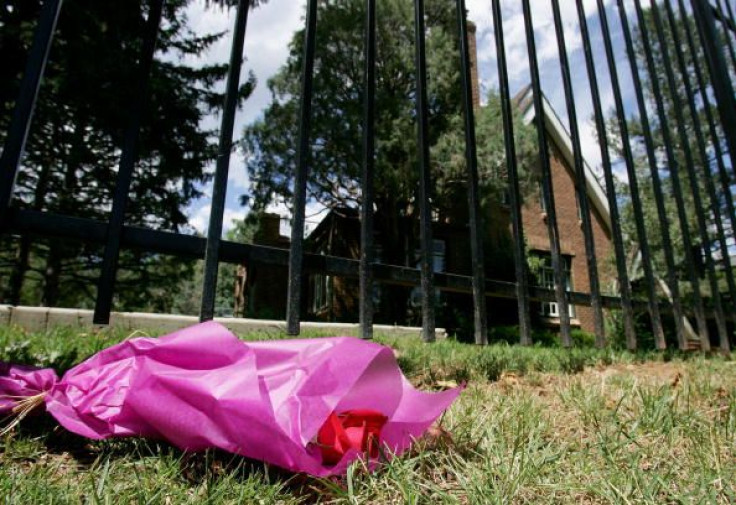 KEY POINTS
The Colorado home was originally bought for $500,000 in 1991
JonBenét Ramsey's death is still under investigation
The house is currently owned by couple Tim and Carol Milner
The Boulder, Colorado mansion where 6-year-old JonBenét Ramsey was found dead in 1996 is up for sale for $6.9 million.
Set on a quarter-acre of land, the Tudor-style home became the center of public attention after the young beauty pageant star was found dead by her father John in a windowless utility room on Dec. 26, 1996, hours after her mother Patsy made a 911 call to report her daughter missing with a ransom note demanding $118,000 in payment, E! News reported.
Several conspiracy theories have since surfaced about Ramsey's death. But no charges were ever filed in the case, and it is still being investigated by Colorado police.
Described as "an impressive Boulder estate with [a] timeless appeal in an unbeatable location" in a Zillow listing for property, the estate spans three lots, with a main house that has 7,240 square feet of living space. It also has "stunning curb appeal with stunning views of Flatiron," the listing said.
The five-bedroom, eight-bathroom mansion is surrounded by other luxury homes, Pearl Street shops, restaurants and more.
One of the best features of the property is that it is filled with windows that allow the sun to stream through, giving its residents natural light and warmth during the snowy and cold seasons.
Although it has a vintage design as it was built in the 1920s, it is fully equipped with modern kitchen furniture and appliances. The home features a wine cellar, fireplace, bar, media room, and a spacious lower level with stone accents.
The gated property also features a "luxurious gourmet kitchen, catering kitchen, mature landscaping, expansive brick patio, beautiful gardens [and] towering trees," the listing reads.
The Ramsey family reportedly purchased the home in 1991 for $500,000. They sold it to a group of investors for around $650,000 two years after JonBenét was asphyxiated and bludgeoned to death, and it's been on and off the market ever since, according to The Denver Post.
Tim Milner and his wife Carol Schuller Milner — the daughter of "Hour of Power" televangelist Robert H. Schuller — are the current owners, having purchased the home for $1.5 million in 2004.
The domain first went on sale in July 2008 for an asking price of $2.68 million.
Homes that are sites of famous deaths or crimes often scare away potential buyers. But in an interview with Westword last month, Carol appeared uninterested in the speculation and admitted to having an "attachment to home".
"I've never been one to back down from something just because it's challenging or weird," Carol said. "My dad and my faith taught me to constantly think outside the box. In fact, one of his famous sayings is, 'Make your box big enough for God to fit in', which I find rather cool. "
"So. I thought I couldn't just not get in because of this stupidity in my brain. And the minute we walked through the threshold, there was such a breath of peace and anticipation," a- she said, adding that she was "stunned". how beautiful the house was" when she first met it.