"It's like fixing a car over and over again."
About 70 musicians, drill crew members and cheerleader dancers make up the full marching band, which performs at at least 20 events a year – and is 'constantly' asked to perform more, according to the band's manager and alumnus from East High School Siedia Woods.
But replacing outdated uniforms and equipment is also a constant expense. Woods, a former student of the group, recalled wearing uniforms with "holes in our pants". Some of the instruments "have been there since I was a freshman in high school," Woods, 41, said.
While the district has provided the school with new uniforms and refurbished instruments in the past, "there was not much there was there for the district to do," Woods said, and the band needs a set of new ones. implements.
"You could only keep fixing the same instrument a certain number of times," Woods said. "It's like fixing a car over and over again."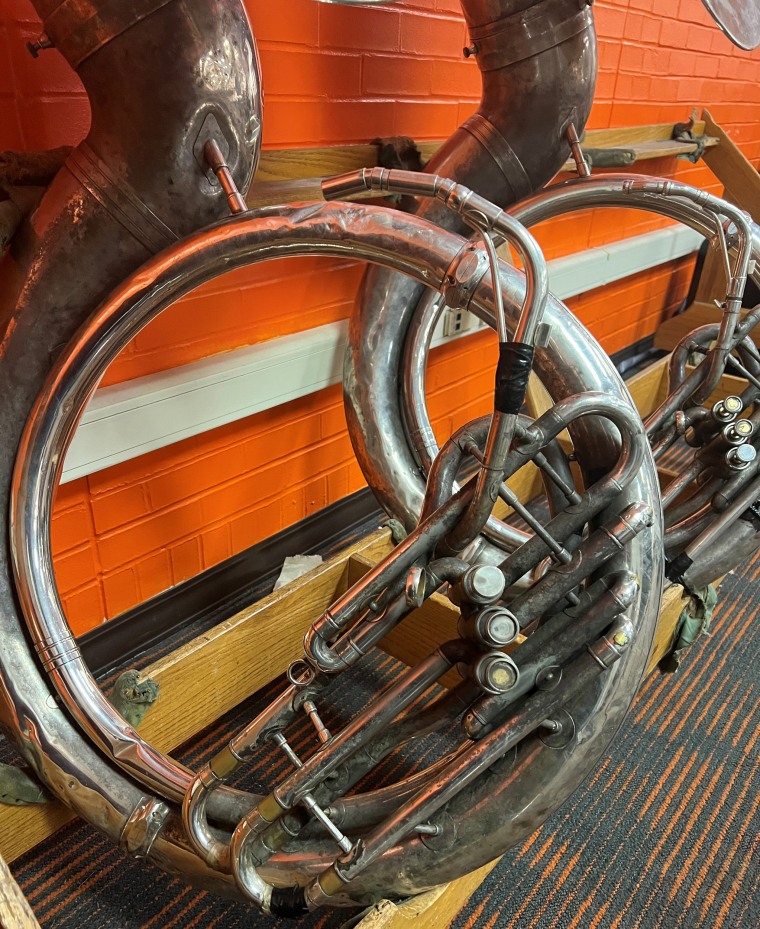 Antoine Monroe, the band's assistant manager for eight years, attended the school from 2002 to 2005 and played tuba in the band; he said current students play many of the same instruments as over 20 years ago. Playing wear can affect an instrument's pitch, which impacts how the band sounds while playing in unison. This year alone, Woods said she spent $5,000 of her own money buying new instruments, buying new uniforms and paying for miscellaneous expenses such as gas to transport students and water to keep them hydrated. .
"I just want my students to have a quality experience and know that someone would go above and beyond to make sure they succeed," Woods said. "That they look good, sound good, feel good about themselves and take it to another level."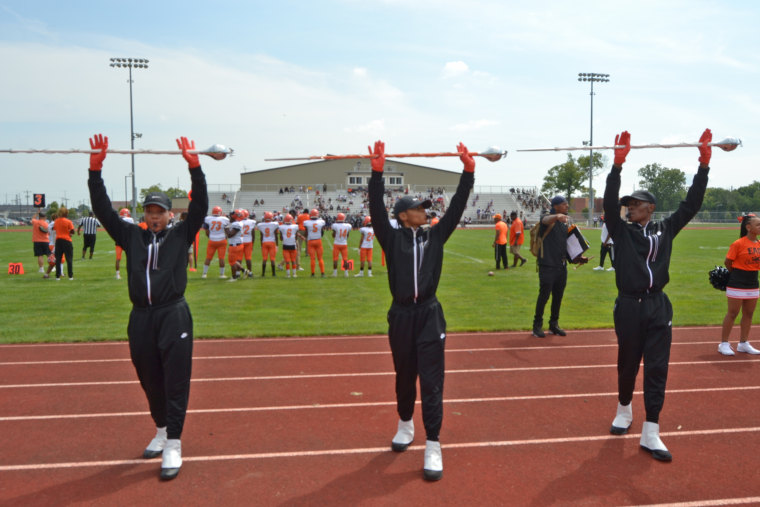 A new sousaphone can cost between $6,000 and $16,000, Woods said, and the school would need more than $100,000 to replace all the old instruments, along with the mouthpieces, reeds, drumheads and drumheads. other elements that constantly need to be replaced. This, she said, would sustain the group for the next five years.
Woods said the $50,000 raised by Mosley will not only allow the band to get new instruments, but also allow more students to join.
The district invested about $14,000 in new and gently used instruments and repairs for the East High School band, Jacqueline Bryant, communications director for Columbus City Schools, said in a statement to NBC News.
Bryant added that instrument repairs "are implemented as needed if the cost to repair does not exceed the cost of replacing the item," Byrant told NBC News in a statement.
"The district places great importance on the arts and is committed to supporting music programs in all 113 schools. We appreciate the efforts of individuals like Mr. Mosley to create positive support for the East High School Band.
Sharing the group's story with new residents
East High School is located on the east side of Columbus, which is 70% black. Residents like Monroe and Mosley said the neighborhood is struggling economically and, like many other black neighborhoods, is experiencing gentrification.
Mosley's fundraiser comes months after non-black residents complained about the group's noise on Facebook and neighborhood watch apps, "where it gets racist very quickly," he said. People also posted 'disturbing' comments about calling the police. During band camp in August, one resident even "physically walked across the street and confronted the band manager on site," he said. "So it got pretty ugly for a while."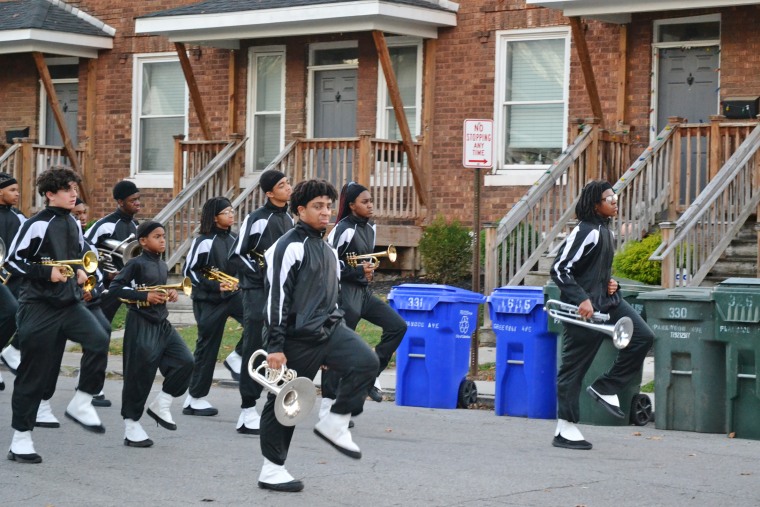 Woods said it was normal for students to play outside during music camp, but due to lack of funding, students couldn't travel to practice in a more secluded location. Many people moving to the area don't know the East High School band's history, and the incidents last summer made her "very frustrated," Woods said.
"Who said to call the police on the kids?" she added.
In an effort to ease tensions after last year's standoff, Mosley connected the neighborhood association with high school students so new residents could see how much the group means to the community. New residents were invited to watch the band perform and even join in the parade. Once they did, they had a "change of mind," Mosley said.
In fact, some new residents have contributed to Mosley's fundraising. He also created a "Love the Band" tribute video that captures the band marching through the neighborhood, a tradition that "gives us something to hold on to" in the face of adversity, he said.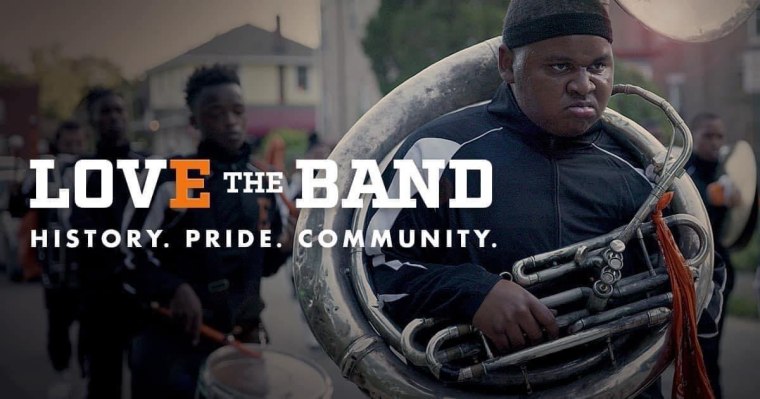 Provide community and educational opportunities
The East High School group gives a sense of community to residents and students, like junior Brianna Bursley and senior Brandon Connor. Wanting to play football first, Connor joined the group in his freshman year and said he liked it because "it's like another family". Before joining the group, he says, he had no discipline and the group helped him grow as a person.
"You can really be yourself," he added.
Brianna, 17, joined the band's cheerleading team when she was in elementary school with the help of her older brother, who was also in the band. She performed on the ride home from her school and said she loves being able to express herself.
"It makes me really horny and it just makes me feel like I can do anything," she said.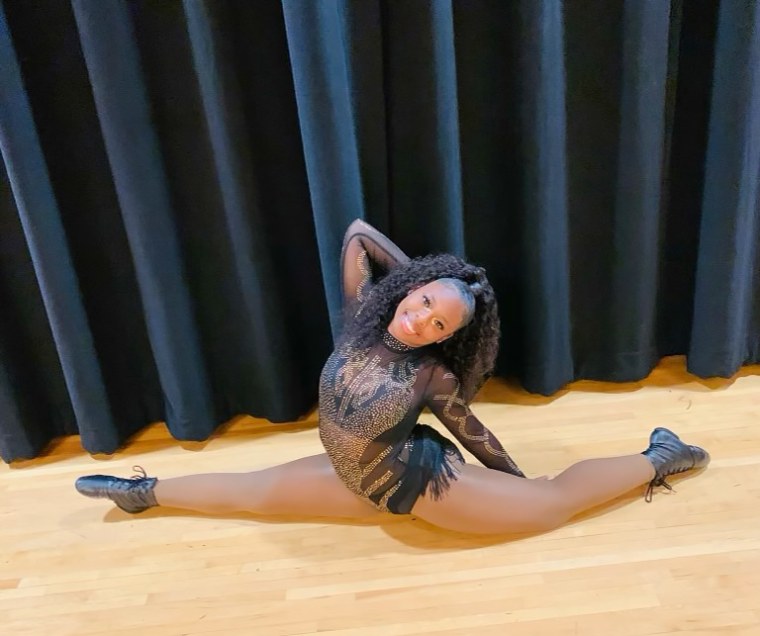 The group also gives students the opportunity to pursue higher education. East High School's graduation rate is 76%, well below the state median, according to US News and World Report. But students in the group seem to have a better chance of graduating and going to college, Woods said, often through group scholarships to historically black colleges and universities, including Jackson State. University, Kentucky State University and Central State University.
Connor has been accepted to Jackson State University and is currently auditioning for the university's marching band. Brianna said she wanted to attend Jackson State University for a bachelor's degree in criminal justice. They also hope to reach the $50,000 goal for their high school.
"When you have something new, you tend to want to work harder and use it all the time," Connor said. "If I had a new tuba, I would want to play it every day, all day non-stop. So I think that would definitely help us a lot.