John Fanta
College basketball broadcaster and reporter
As I land in New Jersey after the Final Four in Houston, the only thought right now is "wow."
What college basketball season, one that started with crazy results and ended up being one of the most unpredictable races we've seen in the sport. From a 16 seed beating a 1 seed for only the second time to a school that had never won an NCAA Tournament game making a Final Four to bigger practice moves, it was a turn of Russian mountains.
Before I provide my list of 23 takeaways from the 2022-23 season, how about a "thank you."
Thank you to the players and coaches for their time throughout the season and for allowing us to cover their stories that go beyond basketball. And thank you to the people behind the scenes, the sports information directors, who provide access and so much more. These folks make college basketball what it is, and the sport's unpredictability mirrors the refreshing drama of each March that remains unmatched.
Oh, and if you're looking for ways to prepare for next season, here are my way too early top 25 for 2023-24.
Now, in no particular order, here are 23 takeaways I have from the college basketball season.
1. Florida Atlantic. What Dusty May and the Owls accomplished in going 35-4 and making a relatively new Division I program (joined in 1993) a household name in three weeks was nothing short of amazing. Think about the first round of the tournament. FAU needed the heroism of Nick Boyd to beat Memphis. No one could have seen a Final Four coming, and they came so close to a championship game appearance.
2. The snapshot of the season: Lamont Butler's game winner as time expired to elevate San Diego State in the national championship game. For the Aztecs to watch the loss in the Final Four, down 14, and fight their way behind the rebound and toughness was special to watch in Houston. This plan will live forever in SDSU and Final Four history. It was the first buzzer-beater in the Final Four hit by a trailing team before the shot.
3. The FDU Knights made history! For Fairleigh Dickinson University, which didn't even win the NEC tournament but qualified for the big dance because fellow league member Merrimack still had one more year of Division I transition rules from the NCAA, to win a top four game and then take out the No. 1 seed Purdue was just incredible. And for UDF head coach Tobin Anderson to call his shot? For Columbus native Sean Moore to score a career-high 19 points to power FDU to victory in his hometown? For all of this to happen in a game against National Player of the Year Zach Edey? It was absolute madness.
4. Play of the Year and Performance of the Year: Kansas State's Markquis Nowell with the "look at that" to Isiah Thomas and the lob to Keyontae Johnson for the alley-oop jam as the Wildcats beat Michigan State to advance to the Elite Eight. With 19 assists in that win over the Spartans, Nowell set an NCAA tournament record in a single game, not to mention he scored 20 points. Mr. New York City has put on a show for everyone.
5. My Coach of the Year and Playmaker of the Year: Marquette's Shaka Smart and Tyler Kolek. The Golden Eagles couldn't have been further off the map at the start of last season. Smart led Marquette to a 29-7 record, a regular season and Big East tournament crown, and had a point guard in Kolek who had 270 assists in 36 games. It was an incredible year in Milwaukee, and Marquette picked up one of the best road wins of the season when she went to Creighton and dumped a victory in February behind Kolek to almost wrap up the regular season title.
6. Craziest atmosphere I've witnessed: Xfinity Center. February 16. Maryland 68, No. 3 Purdue 54. Kevin Willard did a stellar job in his first season at College Park, and the Terps fanbase completely embraced this new era. Ordering Zach Edey and the Boilers was a highlight.
7. The player with whom I would have started a team: Jaime Jaquez, UCLA. He is just a winner in every sense of the word and he will be missed.
8. The biggest surprise: North West. Chris Collins and the Wildcats shocked everyone with veteran guard play from Boo Buie and Chase Audige. To be the No. 2 seed in the Big Ten tournament? Savage! And the Cats won an NCAA Tournament game for only the second time in program history.
9. Best run at the Sweet 16? : Jersey, get up! Ivy League, stand up! The Princeton Tigers, with intriguing prospect Tosan Evbuomwan front and center, stole the show on day one of the NCAA Tournament with a shock victory over second-seeded Arizona. Following that up with a 15-point rout on Missouri was something I didn't see coming. Guard Ryan Langborg has been amazing at setting things up for the Tigers.
10. Best road win I've seen live: January 16. MLK day. Purdue in the State of Michigan. Zach Edey went for 32 points and 17 rebounds while Fletcher Loyer took over as the Boilers stole a 64-63 victory from the Spartans at East Lansing.
11. Horns Up: Texas could have gone downhill after the Chris Beard saga, but the level of toughness from Marcus Carr, Timmy Allen, Sir'Jabari Rice & Co. kept the Longhorns rolling. This team finished the season 29-9, just minutes away from a trip to the Final Four. Chris Del Conte deserves praise for appointing Rodney Terry as the program's full-time head coach.
12. My favorite offense to watch live: Xavier. Sean Miller adapted during his year away from the sidelines and crafted a fine offense to watch last season. Fifth-year guard Souley Boum was fantastic starting it, scoring 20+ points in 12 games. On the wing, Colby Jones has become a quality NBA Draft prospect.
13. Coach I enjoyed covering the most in March: Jim Larrañaga from Miami. The 73-year-old is a great quote and has an easy-going personality. He's reached the age where he's actually quite a coward, and the way he handled the Hurricanes' NIL situation by letting the kids do their thing and not making a fuss about it deserves praise. In addition, his team was full of talent. "Coach L," as he is known, was a big winner in March for the second year in a row.
14. The player we will miss: Gonzaga's Drew Timme. He was the face of the Zags and wasn't afraid to speak his mind, while winning at a historic pace with a 121-13 record. Hats off to one of the best.
15. Best Individual Performance in NCAA Tournament: Adama Sanogo, UConn. Averaging 20s and 10s per game in the Big Dance, setting the tone in the Final Four with two 3s in the opening four minutes, and utterly manhandling anyone in his line of sight inside, the Huskies big man star has left his mark on the tournament.
16. Biggest disappointment: North Carolina. Need we say more? I expect the Tar Heels to bounce back next season, but this past year has been terribly humbling.
17. Craziest moment of the season: It's clear. JP Pegues drilling a 3-pointer on a Kihei Clark turnover as Furman knocked out Virginia on the opening day of the NCAA Tournament. For the record, Bob Richey's Paladins were as fun to watch as any middle team in the country. They deserved this moment.
18. A mid-major program that blew my mind: Charleston College. Pat Kelsey had a grown men's team last year and the Cougars created one of the best home advantages in the country. Kelsey is just getting started there, and the 31-4 season has been truly impressive. Their offence? A chef's kiss.
19. The team I'm optimistic about entering next season: State of Michigan. Watching the Spartans live and seeing the growth of Jaden Akins makes me think Tom Izzo is about to have a great 2023-24 season. AJ Hoggard will return, and if Tyson Walker were to stay at East Lansing, watch out. MSU is the team that's close to my heart to be the Big Ten favorite.
20. Best Cycle Coach Rental: Rick Pitino. St. John's. The 70-year-old will break Red Storm's drought of not winning an NCAA tournament game since 2000. It may not happen this year, but it will happen under his watch. He will invigorate the program and a hungry fanbase. It was an A+ rental.
21. Never Count Muss Bus: Arkansas weathered injury and adversity but made the Sweet 16 for a third straight year behind Davonte Davis and Ricky Council. I learned that if you question your support next March, choose the Razorbacks. Before 2021, the last time they did the Sweet 16? 1996.
22. The conference that won the month of March: The Great East. The league went 12-4 in the NCAA Tournament. Rick Pitino is back. Ed Cooley made the dramatic move in conference from Providence to Georgetown, sparking major Rhode Island anger and rivalry. Energetic rising star Kim English has been hired by the Brethren. Yes, the league will be a monster next season.
23. Blue blood rises again: We save the best for last with Connecticut, who won all six of their tournament games by a total of 120 points and had an unprecedented run in Big Dance history. Dan Hurley silenced the critics and confirmed that the words about the Huskies coming were all true. UConn is here to stay.
I hope you enjoyed the ride as much as I did everyone. Here is an excellent off-season. We are only 216 days away from a new season!
John Fanta is a national college basketball broadcaster and writer for FOX Sports. He covers the sport in a variety of capacities, from calling games on FS1 to serving as the main host on the BIG EAST digital network to providing commentary on The Field of 68 Media Network. Follow him on Twitter @John_Fanta.
Learn more:
---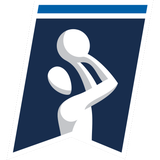 Get more from college basketball Follow your favorites for game insights, news and more
---